'100% Made Up' – Trump Slams 'Corrupt' Media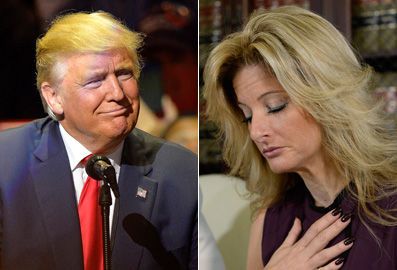 The furor over sexual assault allegations against Donald Trump escalated Friday, as more women came forward while the Republican nominee rejected the mounting claims as "100 percent made up" – and even asserted New York Times journalists are doing the bidding of Mexican billionaire Carlos Slim.
The two most recent allegations surfaced in a news report and at a press conference. The Washington Post reported earlier Friday on a woman's claim that Trump put his hand up her skirt and groped her at a Manhattan nightspot in the early '90s.
Later Friday, former "The Apprentice" contestant Summer Zervos said Trump kissed her and groped her after meeting at a Beverly Hills hotel in 2007 to discuss a potential job. Zervos, accompanied at a Los Angeles press conference by attorney Gloria Allred, said she was later offered a lower-paying job at a Trump golf course.
"You do not have the right to treat women as sexual objects just because you are a star," Zervos said at the press conference, addressing Trump.
Allred, who frequently represents women bringing sexual harassment and assault claims, said "many more women" have contacted her regarding the Republican nominee after a video emerged of Trump making lewd comments about women in 2005 – comments Trump apologized for, but dismissed as "locker room talk."