140 Characters of Influence: Trump Challenges GOP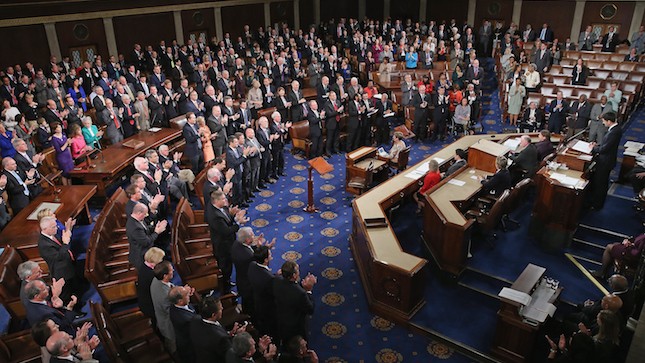 WASHINGTON – House Republicans on Tuesday abruptly dropped a proposal seeking controversial changes to the Office of Congressional Ethics after President-elect Donald Trump criticized the plan, as the 115th Congress opened on a contentious note.
The new Republican-controlled Congress gaveled into session at noon, and the opening day largely was being spent on leadership elections and other matters. Speaker Paul Ryan was elected to a full term in the post Tuesday afternoon.
But GOP leaders worked quickly to resolve the dispute with Trump after he challenged fellow Republicans Tuesday morning on the ethics office plan. House Majority Leader Kevin McCarthy, R-Calif., held a short meeting and moved to pull the language.
The semi-independent ethics body was created in 2008 to investigate allegations of misconduct by lawmakers after several bribery and corruption scandals sent members to prison. Under the change initially pushed by Rep. Bob Goodlatte, R-Va., the non-partisan office would fall under the oversight of the House Ethics Committee, which is run by lawmakers.
While Democrats decried the plan, Trump earlier took to Twitter to nudge Republicans to focus more on repealing ObamaCare, pursuing tax reform and other priorities.