4.4 million more people filed for weekly unemployment claims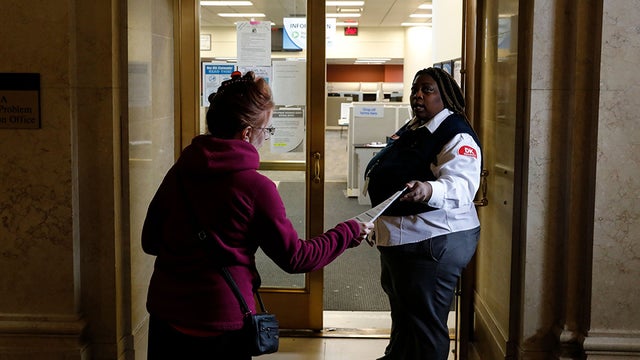 More than 4.4 million Americans filed their first claims for unemployment insurance last week as the U.S. economy bleeds jobs under a lockdown imposed to slow the coronavirus pandemic, the Labor Department reported Thursday.
Between April 12 and 18, 4,427,000 million Americans applied for jobless benefits for the first time, falling by roughly 800,000 from a revised total of 5,237,000 jobless claims in the prior week.
Claims for jobless benefits have shattered historic highs in the five weeks since the U.S. began to feel the economic devastation social distancing measures adopted to slow the spread of COVID-19.
More than 26 million Americans have applied for their first round of unemployment insurance since March as shuttered businesses began laying off workers. Millions more are expected to have lost their jobs, but have been unable to apply for or disqualified from receiving jobless benefits.