After rejection of full Obamacare repeal, Senate Republicans resort to 'skinny' version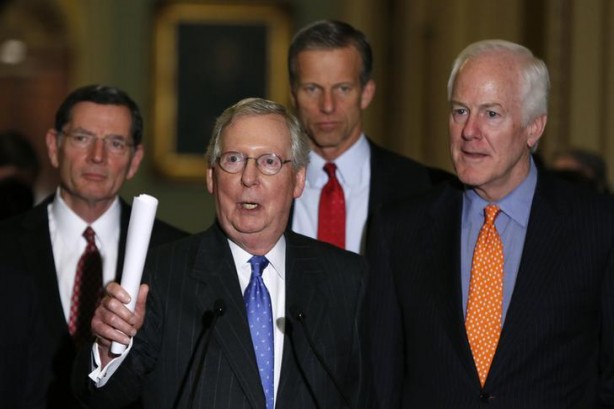 Seven Republicans, including six who supported it two years ago, voted against repeal. Fellow Republicans said they broke their promise to voters.
The party's defectors said they wouldn't commit to repeal without knowing what would replace it. The two-year grace period that party leaders wrote into the repeal proposal wasn't enough of an assurance, they said, and millions of Americans could lose coverage if an alternative plan wasn't in place.
With their backs against the wall, Republican leaders are floating a last-ditch "skinny" repeal. Details are still being finalized, but Republicans described it as ditching Obamacare's unpopular mandate requiring individuals to hold insurance, its rule requiring large employers to provide coverage and its tax on medical device sales.
The idea is to prolong the debate so Senate negotiators can sit down with House lawmakers, who passed a repeal-and-replacement plan in May, and try to work out a broader deal in a conference committee.