Angry Republican leaders ready to shut door on open primaries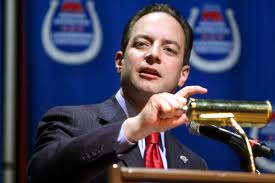 CHICAGO — Any party that allows its opponents to help pick its candidates in "open" primaries is a PPINO — a "political party in name only" — say many Republican officials at their annual summer meeting.
Republican National Committee members and activists are still seething about reports that longtime Sen. Thad Cochran, Mississippi Republican, enlisted Democrats to help him win his tough primary contest this summer against state Sen. Chris McDaniel, who was backed by the tea party.
They would seem to have an ally in the GOP boss, but the sentiments of the entire party and the prospects for changing state laws are unclear.
At least one committee member plans to press the issue at the RNC meeting, which opened Wednesday.