Another key Obamacare mandate delayed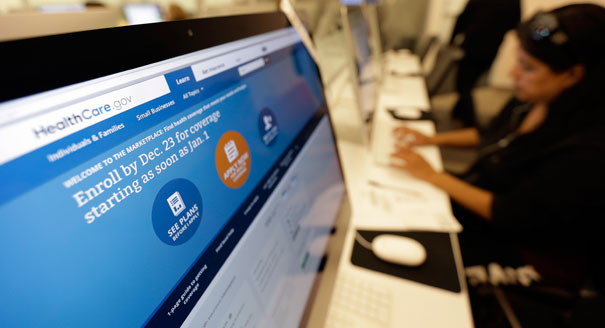 The Obama administration announced Monday it is delaying the new health care law's "employer mandate" for one more year among mid-sized companies, a move that is sure to renew political recriminations among Republicans who feel the White House is protecting Democratic allies in a key election year.
In final regulations, the Treasury and IRS said employers with 50 to 99 employees now have until 2016 to comply with the controversial rule. It is the second time the Obama administration has delayed the mandate by one year, after it pushed it last summer from 2014, as the law had it when written and passed, to 2015.
In its original form, the mandate required firms who employed the equivalent of 50 or more full-time workers to provide adequate health coverage or pay fines.
Republicans and some Democrats attacked the mandate as a job killer, citing employers in their districts who decided to trim payroll or freeze hiring to stay under the 50-employer cap. Those who employ 50 or fewer workers never had to worry about the mandate.
Critics also lambasted the move as an underhanded ploy to put off any pain from the mandate until after the 2014 mid-term elections.