As Obama leaves Washington, White House tries to explain his 'no strategy' remark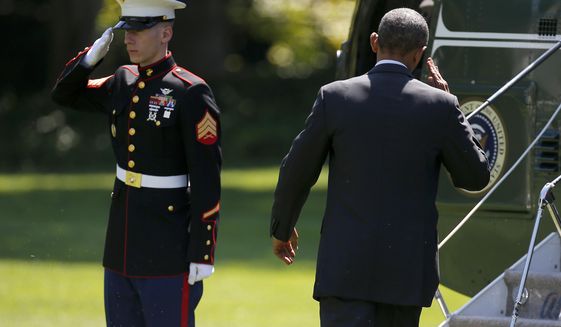 President Obama took off from the White House for Democratic fundraisers Friday while his spokesman tried to explain the president's comment that "we don't have a strategy yet" for defeating the Islamist terrorists in Syria.
The whine of the rotor blades of Marine One taking off from the South Lawn could be heard in the briefing room as Press Secretary Josh Earnest insisted that the administration does have a plan for dealing with the Islamic State.
Mr. Earnest suggested that some people misinterpreted what he called the president's "now-famous statement" because they lack Mr. Obama's sophisticated and forward-thinking grasp of Middle East policy.