At Least 2 Dead in Shooting at Lackland Air Force Base in Texas, Sheriff Says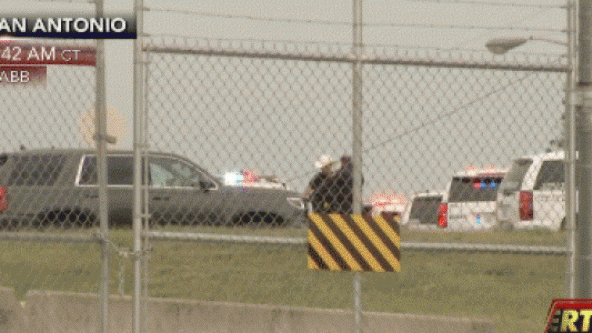 Texas authorities said at least two people were killed Friday in an apparent murder-suicide at Joint Base San Antonio-Lackland as law enforcement rushed to the scene.
The shooter, an airman, apparently killed the commanding officer of a K-9 training squadron, the Air Force Times reports.
Police found the two dead in the base's Medina Annex and cleared other nearby buildings, Fox 29 adds. Investigators have not identified either of the dead.
Joint Base San Antonio-Lackland is approximately 10 miles southwest of San Antonio. It's home to a U.S. Air Force boot camp.
The initial reports of the shooting came in at 8:30 a.m. local time, Bexar County sheriff's spokeswoman Rosanne Hughes told Fox News.