At McConnell's Urging, Trump Asks West Virginians Not to Vote for Don Blankenship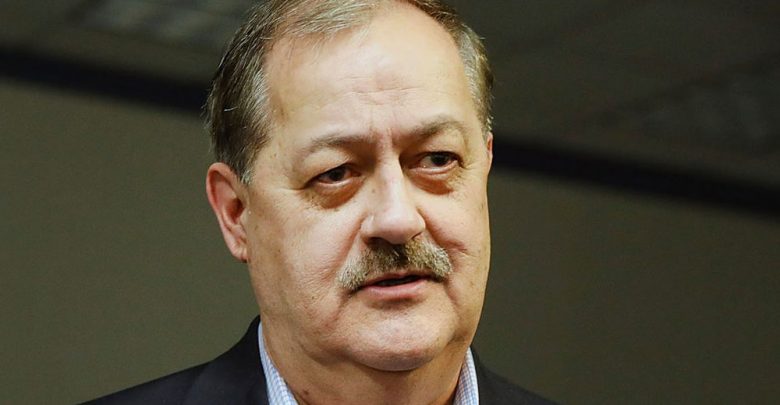 Controversial West Virginia Republican Senate candidate Don Blankenship brushed aside President Trump's call to vote against him by noting that Trump once urged voters to back a Republican candidate facing allegations of child molestation.
Blankenship, a former coal executive who served a year in prison for a mine safety violation, has been locked in a brutal fight with establishment Republicans. The GOP fears Blankenship's criminal record, as well as his recent incendiary attacks on Senate Majority Leader Mitch McConnell (R-Ky.) and his family, would ruin the party's chances of defeating Sen. Joe Manchin (D) in the fall.
That concern prompted Trump himself to tweet to his followers on Monday morning to vote for either of Blankenship's opponents in Tuesday's primary.
"To the great people of West Virginia we have, together, a really great chance to keep making a big difference. Problem is, Don Blankenship, currently running for Senate, can't win the General Election in your State…No way! Remember Alabama. Vote Rep. Jenkins or A.G. Morrisey!" Trump tweeted.