Atheists threaten suit over 9/11 memorial with Christian cross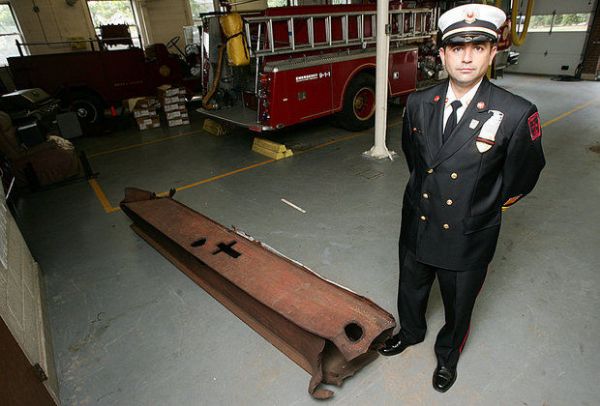 Atheists are threatening to sue over a planned Princeton, N.J., memorial to mark the Sept. 11 terrorist attacks on American soil because a metal beam that's part of the display has a small cutout of a Christian cross.
The beam is the brainchild of a firefighter — who's Jewish — who says the cross is actually a historic symbol, not religious, on Fox News. The beam was removed from the site of the World Trade Center debris; the cross shape was then cut into it. But American Atheists say the cutout is "grossly offensive," and members vow to sue the municipality if the memorial goes forth as planned.
The group's president, David Silverman, insists that the symbol is religious and that putting it on a public site would be a "clear violation of the separation of church and state."
He also said the symbol sends a lousy message to those who aren't Christians, Fox News reported. It would actually give the "appearance that all the people who suffered and died on 9-11 and their families are being memorialized by a Christian symbol. That is wrong. That is un-American."