Bannon-tied group kicks off brutal GOP primary season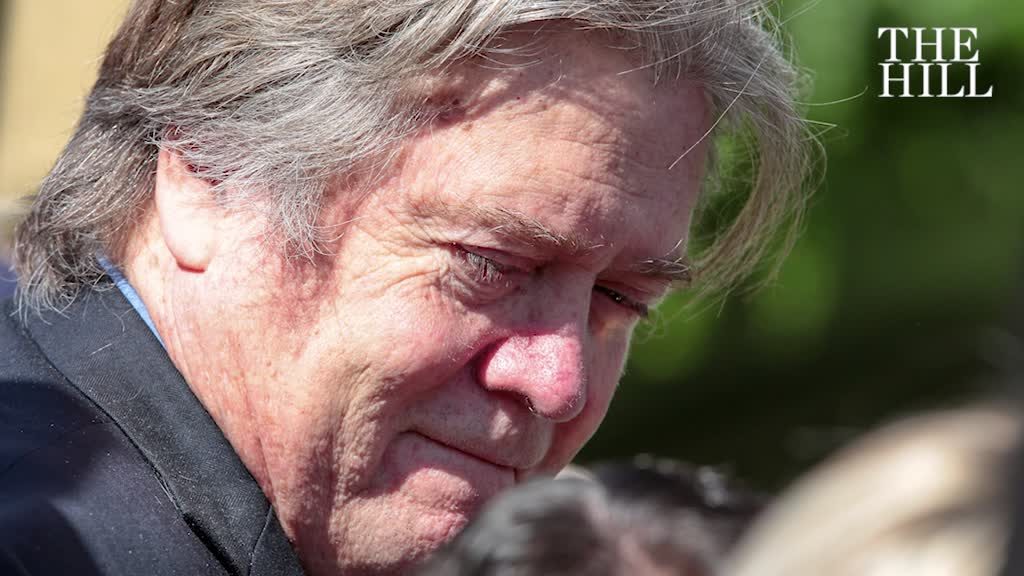 A pro-Trump outside group aligned with Stephen Bannon endorsed three Republicans running for Senate on Wednesday, firing the starting pistol on what's shaping up to be a nasty primary season for the GOP.
The Great America Alliance — an antiestablishment group which counts Bannon's political adviser Andy Surabian as a strategist — announced it will support West Virginia Attorney General Patrick Morrisey (R), Montana state Auditor Matt Rosendale (R) and Rep. Marsha Blackburn (R-Tenn.) in their bids for Senate.
Sources familiar with the decision told The Hill that Bannon, the Breitbart chairman and former White House chief strategist, is asking the candidates he backs to oppose Sen. Mitch McConnell (R-Ky.) as the next majority leader, although it's unclear if they've all committed to this. Rosendale has said he will support McConnell.
Bannon is also asking candidates to support eliminating the legislative filibuster in the Senate and to back President Trump's trade and immigration policies.