Battle over Nunes memo tests Congress' ability to oversee FBI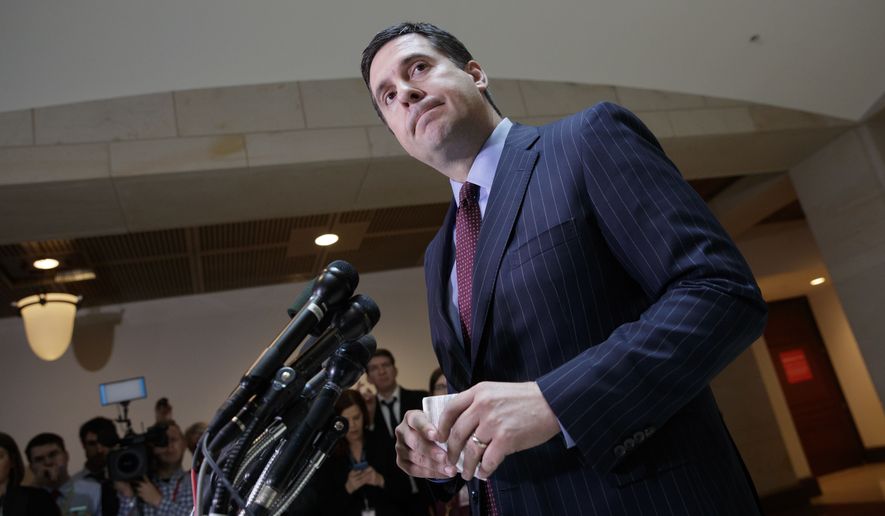 Rep. Devin Nunes' fight to publicly release his memo detailing potential abuses of power at the FBI has turned into a major test for Congress, which is trying to prove it can pierce the veil of secrecy that Republicans say has been used to hide wrongdoing in the government's security agencies.
The memo from the chairman of the House Permanent Select Committee on Intelligence could be released as soon as Friday, the White House said. President Trump read the document and sided with congressional Republicans who want the information made public.
"The president is OK with it," a White House official said. "I doubt there will be any redactions. It's in Congress' hands after that."
The decision pits Mr. Trump against FBI Director Christopher Wray, who has pleaded for the document to remain secret. Mr. Wray said the memo presents a skewed picture of his bureau, which secured the warrant that allowed the government to spy on Trump campaign figures in 2016.
But analysts say bigger issues are at stake, including Congress' ability to oversee a powerful national security bureaucracy that may be trying to avoid a deserved black eye.