Bernie Sanders: A 90% tax rate sounds fine to me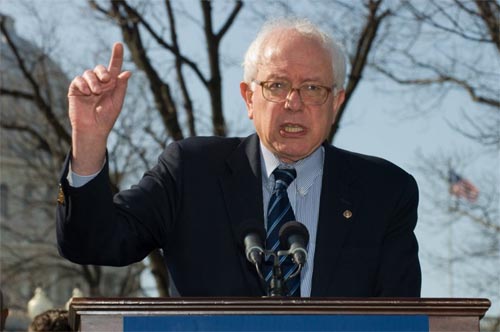 This week Vermont Senator and self-avowed socialist Bernie Sanders sat down with CNBC's John Harwood for an interview on the issues facing all the 2016 candidates. Sanders is technically running for President, and is at least keeping up the public appearance of being serious. (He told Harwood, I think we got a shot to win this thing.) With that in mind, I suppose it's worth taking a moment to examine some of his answers and remind everyone exactly what's lurking under the covers of the deep left wing of the Democrats.
While it may seem like a bit of a dog bites man story, Democrats are renowned for being in love with higher taxes. How does Bernie measure up on that score?
SANDERS: … If my memory is correct, when radical socialist Dwight D. Eisenhower was president, the highest marginal tax rate was something like 90 percent.