Biden: 'Essence' of false wartime story was true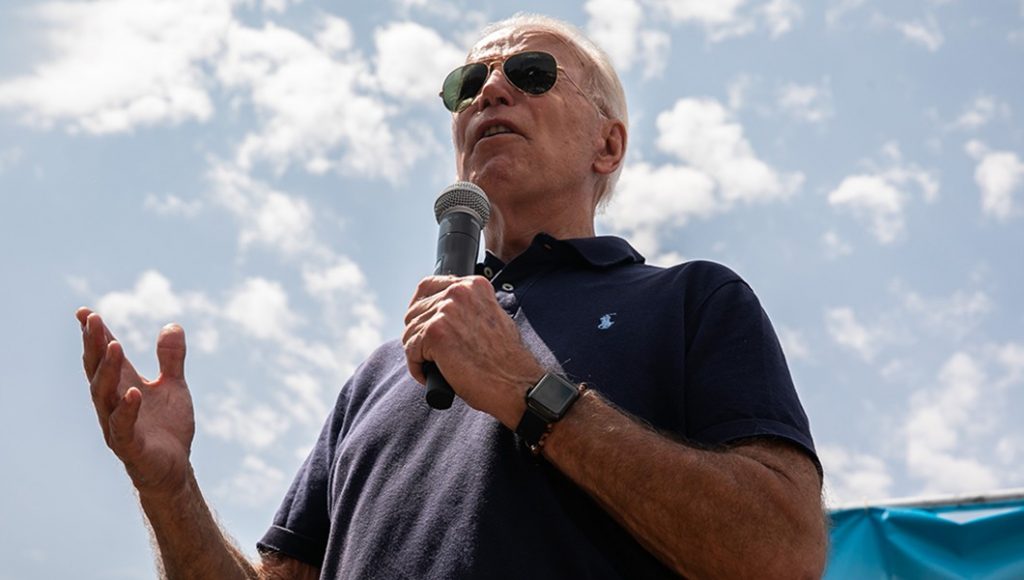 Former Vice President Joe Biden defended the inaccurate war story he told during a rally last Friday in New Hampshire, saying the "central point" of it was true.
Biden said he had traveled to Afghanistan's Kunar province to award the Silver Star to a Navy captain who had rappelled down a cliff to retrieve the body of a fellow service member. When Biden went to pin the medal onto the captain, he begged him not to because the the person had died.
Biden appears to have recalled inaccurately a 2011 awards ceremony in Afghanistan's Wardak province, when he pinned the Bronze Star on Army Staff Sgt. Chad Workman after Workman had attempted to save a friend from a burning vehicle.
"In the space of three minutes, Biden got the time period, the location, the heroic act, the type of medal, the military branch and the rank of the recipient wrong, as well as his own role in the ceremony," the Washington Post reported, adding he appears to have muddled three different stories into one.
Talking with the Post and Courier on Thursday, Biden said he did not read the Post's report.
"I don't understand what they're talking about, but the central point is it was absolutely accurate what I said," Biden said. "He refused the medal. I put it on him, he said, 'Don't do that to me, sir. He died. He died.'"
"There was one that relates to the forward-operating base in Afghanistan that I went to and a separate one where I went on the streets of Afghanistan where a young man pulled someone from a burning humvee," Biden said.
"The essence — that there's anything I said about that that wasn't the essence of the story. The story was that he refused the medal because the fella he tried to save —and risked his life saving — died," he continued. "That's the beginning, middle and end. The rest of you guys can take it and do what you want with it."
When the Post and Courier asked if he had conflated the two stories, Biden replied, "No, I don't think so," and also slammed questions about his age and performance as "ridiculous."