Bill Clinton: Separate rules for Bill & Hill?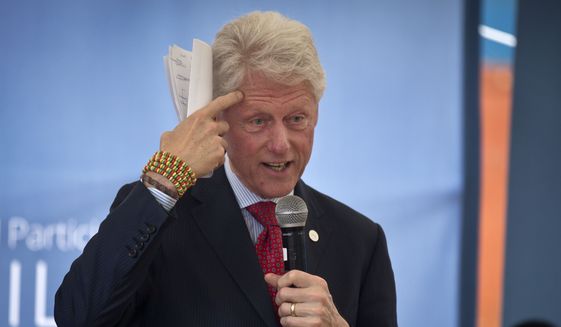 Former President Bill Clinton defended the family charity Monday and pushed back against questions dogging the presidential campaign of his wife, Hillary Rodham Clinton, saying there was nothing "sinister" in the foundation pocketing millions of dollars in foreign donations.
Mr. Clinton insisted that the Clinton Foundation was in the business of saving lives and helping people in impoverished countries, not trading political favors for cash, as has been alleged in a recent book.
"There is no doubt in my mind that we have never done anything knowingly inappropriate in terms of taking money to influence any kind of American government policy. That just hasn't happened," Mr. Clinton said in an interview aired on NBC's "Today."
"The lives we save and the impact we've had — I'm proud of it," said Mr. Clinton, who did the interview while in Africa to tour nine of the charity's projects.