Blood In The Water: VP & Warren Plotting Against Hillary?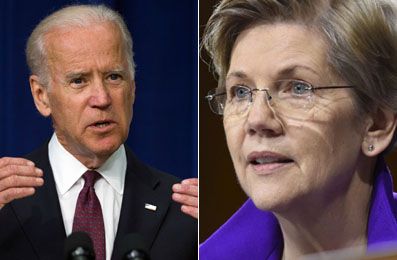 Speculation about a White House bid for Vice President Biden intensified Saturday when he made an unscheduled weekend trip from his Delaware home to his Washington residence, reportedly to see Massachusetts Sen. Elizabeth Warren.
Democrats in past months have called for the Massachusetts senator to seek the party nomination, convinced that her progressive, Wall Street-reformer message was good enough to defeat front-running Democrat Hillary Clinton.
Warren has so far decline. However, Clinton's slipping polls numbers amid an email controversy has raised speculation that the 72-year-old Biden after the recent death of his son Beau Biden began considering a likely third-and-final White House bid