Bob Corker withdraws from consideration for Trump VP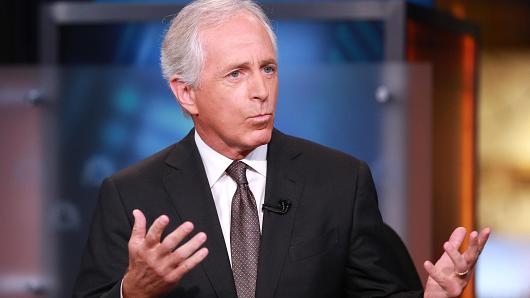 Bob Corker has taken himself out of consideration to be Donald Trump's running mate, NBC News confirmed Wednesday.
The senator from Tennessee's withdrawal from the running was first reported by The Washington Post. Corker hit the campaign trail with Trump on Tuesday and was seen as lending the businessman foreign policy chops.
Corker, 63, serves as chairman of the powerful Senate Foreign Relations Committee and was first elected to the Senate in 2006. He told Trump, the presumptive Republican presidential nominee, about his decision Tuesday, the Post reported.
"There are people far more suited for being a candidate for vice president and I think I'm far more suited for other types of things," Corker told the newspaper.