Boehner Denies Rumors That He's Leaving The Republican Party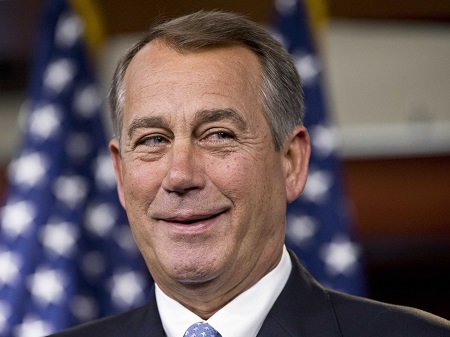 Despite the fact that Democrats are rushing to protect him from a potential brewing Republican coup attempt, House Speaker John Boehner—currently a Republican—has no intention of leaving the Republican Party to join his new friends in the Democratic Party, his spokesman Michael Steel tells Breitbart News.
"Speaker Boehner is a proud, conservative Republican, and enjoys the strong support of an overwhelming majority of the House Republican Conference," Steel said in an email on Friday morning when asked by Breitbart News if the Speaker plans to switch party affiliations, given that several Democrats now say they'll protect him from a Republican coup.
If Boehner did eventually leave the GOP, he'd be the highest-profile Republican in recent years to do so. Others who have switched to the Democratic Party after abandoning GOP principles as laid out in the party platform include the late Sen. Arlen Specter of Pennsylvania and former Florida Gov. Charlie Crist.