Boehner jokes Congress couldn't vote to make Mother Teresa a saint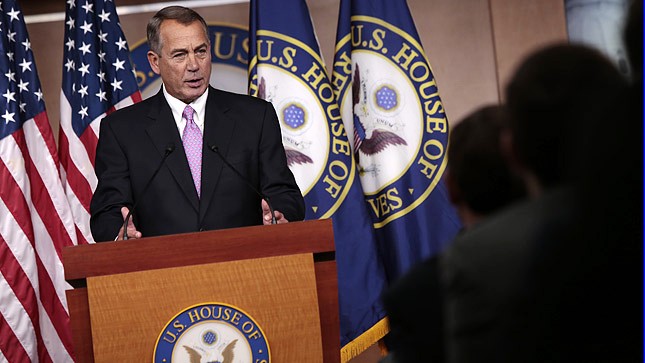 Speaker John Boehner (R-Ohio) joked Thursday that a majority in Congress wouldn't agree to honor Mother Teresa if it was attached to a bill raising the debt ceiling.
"You know, Mother Teresa is a saint now, but if Congress wanted to make her a saint, and attach that to the debt ceiling, we probably couldn't get 218 votes for it," Boehner told reporters in the Capitol.
Actually, the canonization process in the Catholic Church does not involve the United States Congress, but Boehner's comments are a pointed reflection of the difficulty he faces in crafting a bill that would both raise the debt ceiling and satisfy his members.
The Treasury Department has told Congress it must raise the $16.7 trillion debt limit by late February to avoid a first-ever default, and Republican leaders have spent the last week trying in vain to find a proposal that could win enough GOP votes to pass the House without help from Democrats.
"We're still looking for the pieces to this puzzle," Boehner said. "But listen, we do not want to default on our debt, and we're not going to default on our debt."