Boehner urges Supreme Court to reverse contraception mandate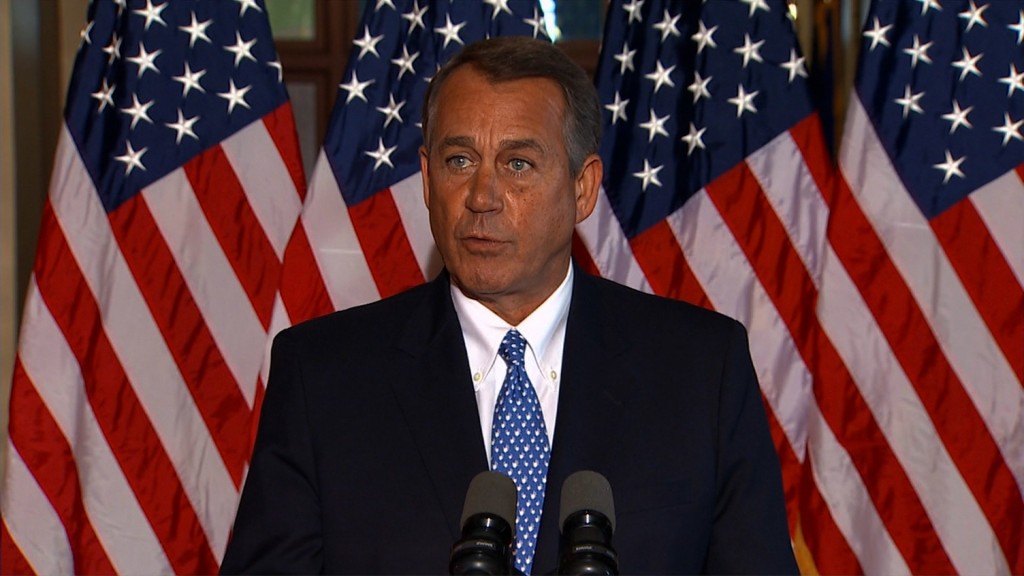 Speaker John Boehner (R-Ohio) called ObamaCare's birth control mandate a "terrible burden" on religious Americans and urged the Supreme Court to reverse it on the eve of oral arguments Monday.
"This case concerns every American who cherishes that first line in the Bill of Rights where it states our government will never come between us and our faith," Boehner said in a statement Monday.
"Religious freedom is not for some people under some circumstances; it is for one and all … I hope that, after due consideration, the court will reverse this attack on religious liberty."
The call reflects broad opposition to the birth control policy among House Republicans, who voted in September 2013 to allow employers to opt out of providing healthcare coverage they find morally objectionable.
Under the mandate, which passed as part of the healthcare law, most employers must provide access to a range of birth control methods in their workers' health coverage.
Read more: http://thehill.com/blogs/healthwatch/health-reform-implementation/201577-boehner-calls-on-scotus-to-reverse-o-care#ixzz2wzN75Uqn
Follow us: @thehill on Twitter | TheHill on Facebook