Border Patrol agents say GOP's border security bill is weak 'window dressing'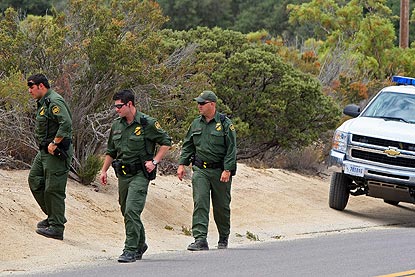 Border Patrol agents' labor union announced their opposition Friday to the House GOP's new border security bill, calling it "window dressing" that doesn't add any new agents or updated their firepower to get the job done in sealing off the U.S.-Mexico border.
The agents' opposition could be a major problem for House GOP leaders who have scheduled a vote on their bill for Wednesday, but who are facing a revolt among some conservative lawmakers who say the bill needs to go much further.
The legislation, written by House Homeland Security Chairman Michael McCaul, would direct the Homeland Security Department to build about 50 miles of more fencing, to fly more drones and add more technology sector-by-sector along the border, and to come up with a strategy for catching 100 percent of illegal immigrants or smugglers trying to cross.