[BREAKING] Crusich (Or Is It Kasiuz) Coordinate To Take Out Trump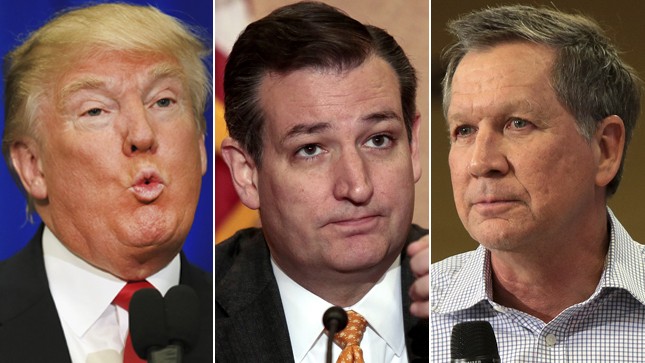 John Kasich will clear a path for Ted Cruz in next week's Indiana primary, while the Texas senator will back down in two other states as the two GOP presidential rivals join forces in the hope of denying Donald Trump the nomination.
The two campaigns released statements minutes apart late Sunday night, telegraphing their strategies and calling on their supporters to follow suit.
"Donald Trump doesn't have the support of a majority of Republicans — not even close, but he currently does have almost half the delegates because he's benefited from the existing primary system," Kasich chief strategist John Weaver said in a statement.
"Our goal is to have an open convention in Cleveland, where we are confident a candidate capable of uniting the Party and winning in November will emerge as the nominee."
Weaver went on to note that Indiana is a winner-take-all primary, implying that the anti-Trump movement stands to gain by coalescing around one candidate.