BREAKING NEWS: Iran releases 10 US Navy sailors after boat drifted in Persian Gulf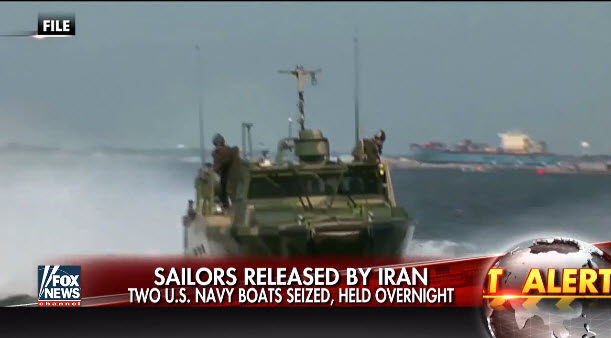 Iran's Revolutionary Guard released 10 U.S. Navy sailors who were detained after two small Riverine boats crossed into Iranian territorial waters, the Pentagon confirmed Wednesday.
A statement said that the sailors and the boats left the Iranian naval base where they had been held shortly before 9 a.m. GMT (4 a.m. EST). The nine men and one woman were later transferred ashore by Navy aircraft, while the boats continued toward Bahrain, their intended destination. There was no indication the sailors had been harmed.
A U.S. official told Fox News that the sailors were initially taken to the guided-missile cruiser USS Anzio before flying to the aircraft carrier USS Harry S. Truman for additional debriefing.