BREAKING NEWS: John Boehner Resigns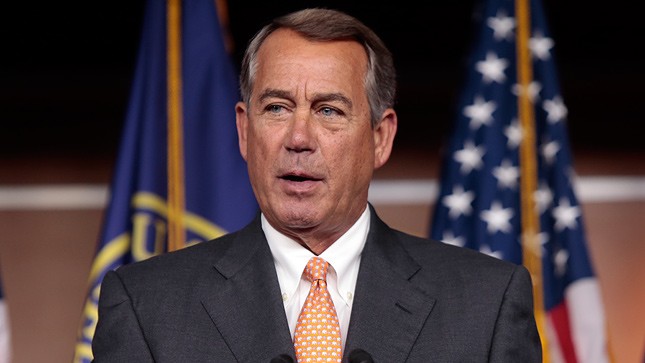 Speaker John Boehner told GOP lawmakers on Friday he will resign at the end of October.
The embattled Boehner (R-Ohio) said he would resign from both his speakership and his House seat, he told GOP lawmakers at a closed-door conference.
"Speaker Boehner believes that the first job of any Speaker is to protect this institution and, as we saw yesterday with the Holy Father, it is the one thing that unites and inspires us all," a Boehner aide said.