RNC announces McDaniel as Trump's pick to head RNC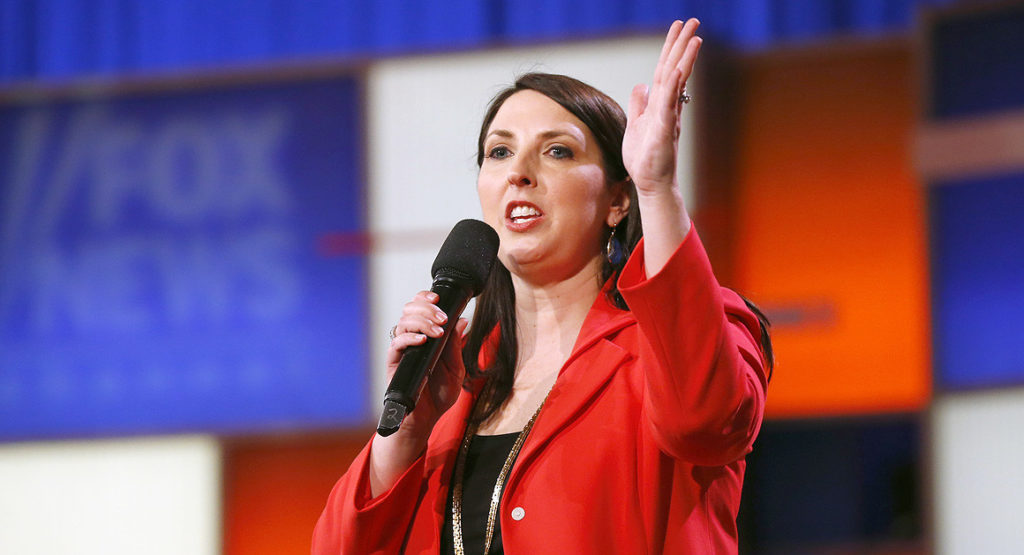 President-elect Donald Trump announced on Wednesday that Michigan GOP chairwoman Ronna Romney McDaniel is his choice to succeed incoming chief of staff Reince Priebus as chair of the Republican National Committee.
McDaniel, the niece of former Massachusetts Gov. Mitt Romney and a Priebus ally, is expected to take on the role next month, when the 168 members of the RNC hold a leadership election during the committee's winter meeting in Washington, D.C. Until that time, McDaniel will hold the title of deputy chair.
She will become the first female to hold the RNC chairmanship since the 1970s, when Mary Louise Smith oversaw the committee.
"I'm excited to have a highly effective leader in Ronna McDaniel as RNC deputy chair and I look forward to her serving as the Party's chairman in 2017," Trump said. "Ronna has been extremely loyal to our movement and her efforts were critical to our tremendous victory in Michigan, and I know she will bring the same passion to the Republican National Committee."
Trump also announced that Republican strategist Bob Paduchik, who led his campaign in Ohio, was his choice to serve as RNC co-chair.
The announcement capped weeks of jockeying, speculation, and behind-the-scenes intrigue as to who would lead the committee. It culminated in a proxy fight pitting Priebus, a longtime party insider who favored the establishment-minded McDaniel, against Trump chief strategist Steve Bannon, a populist firebrand who backed Georgia-based GOP operative Nick Ayers. Unlike McDaniel, a current member of the RNC, Ayers is a committee outsider.