BREAKING: Pentagon Chief Suspends Natl Guard Bonus Clawbacks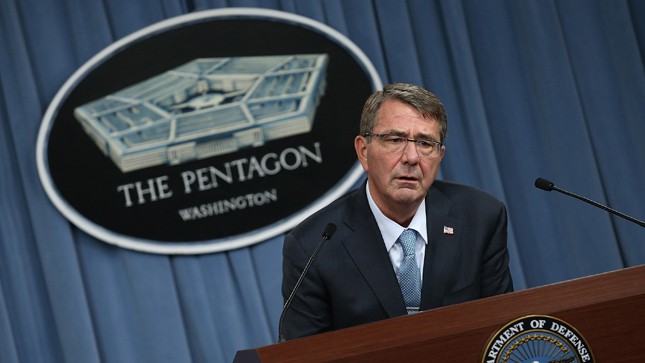 The Pentagon will suspend efforts to recoup bonuses overpaid to troops more than a decade ago, Defense Secretary Ash Carter announced Wednesday.
Carter said the suspension would begin "as soon as is practical," according to a Pentagon statement.
"There is no more important responsibility for the Department of Defense than keeping faith with our people. That means treating them fairly and equitably, honoring their service and sacrifice, and keeping our word," Carter added.
"Today, in keeping with that obligation, I am ordering a series of steps to ensure fair treatment for thousands of California National Guard soldiers who may have received incentive bonuses and tuition assistance improperly as a result of errors and in some cases criminal behavior by members of the California National Guard."
The issue has sparked widespread outcry from members of Congress, who called on the Pentagon to halt the recoupment efforts.
The Los Angeles Times reported Saturday that the Pentagon was trying to recoup more than $20 million from thousands of National Guard service members and veterans paid over a decade ago for re-enlisting at the height of the Iraq and Afghanistan wars.
The National Guard Bureau chief on Wednesday said that of 13,500 cases where bonuses or student loan payments were distributed, about 11,000 were found to have been given erroneously, due to ineligibility or due to not having the proper paperwork.