BREAKING: Trump shares results from physical exam on 'Dr. Oz Show'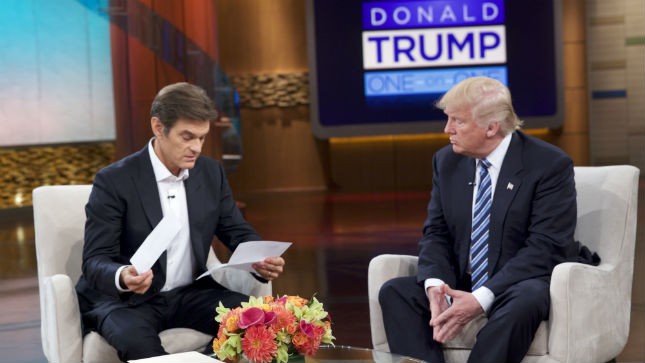 Donald Trump revealed the results of his recent medical exam during a Wednesday taping of "The Dr. Oz Show," hours after his campaign said not to expect the results to be shown on air.
Trump handed TV personality Mehmet Oz a one-page summary of his physical that was conducted last week, according to CNN, as he discussed his health with Oz.
The interview will air Thursday. A summary of the results was not released, and media members were not allowed into the taping.
It had been expected that the results of Trump's medical exam would be revealed on the daytime TV show, but his campaign seemed to quash that thought earlier Wednesday.
Aides insisted Wednesday morning that the interview with Oz would not touch on Trump's physical results specifically, and would only focus on general health issues like the importance of an active lifestyle and positive thinking, as well as health-related political issues.