Bush Operatives Vow To Get Nasty On Rubio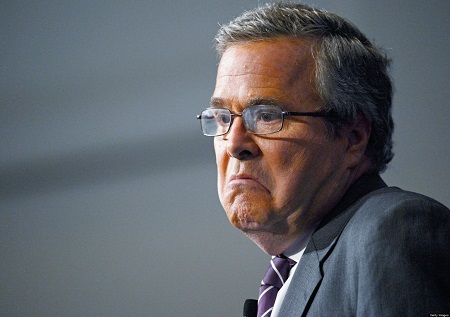 Bush allies have started quietly spreading negative information about Rubio's record. Also, supporters of the two Miami politicians are drawing contrasts between Rubio, a 43-year-old son of Cuban immigrants, and 62-year-old Bush, a member of one of the nation's most powerful political dynasties.
"Sparks are going to fly," said Al Cardenas, a Bush adviser who is also close to Rubio. "For the first time in our country's history you've got two guys from the same town in the same state from same party running in the same primary."
He added: "You can bet that regardless of how nice Jeb or Marco wants to be, their staffs are going to do anything they can to win."
As Bush tries to convince Republicans of his conservative credentials, supporters are asserting that as governor, he was far more conservative than Rubio when both held prominent state posts. Rubio served as Florida House speaker in the two years immediately after Bush left the governor's mansion.