Callous: Hillary's Scooby Van Drives Past Elderly People In Wheelchairs Waiting To Talk To Her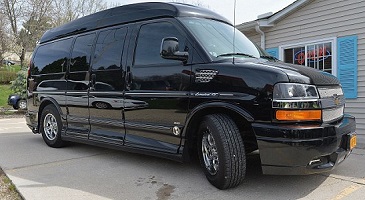 Hillary Clinton wants to meet "everyday Americans" so badly, she drove right past many waiting in front of her event in Iowa.
In the now-viral clip of reporters chasing after Clinton's "Scooby" van, the Clinton camp drove to the back entrance, surprising both reporters and many of her supporters waiting to get a glimpse of the candidate.
"I think what you don't see in that clip, which is one of the most surprising things is there were actually a ton of people waiting for her at the front of that college," said Financial Times reporter Megan Murphy. "There were elderly people in wheelchairs, there were people — and they just cruised right on by to the back."
The news that Clinton symbolically drove past ordinary voters while driving their own "everyday Americans" to the event will certainly reflect poorly on the campaign. The incident draws parallels to the man Clinton hopes to succeed in the Oval Office when he drove past disabled veterans in Phoenix.