Candidates slam Clinton, media in first GOP debate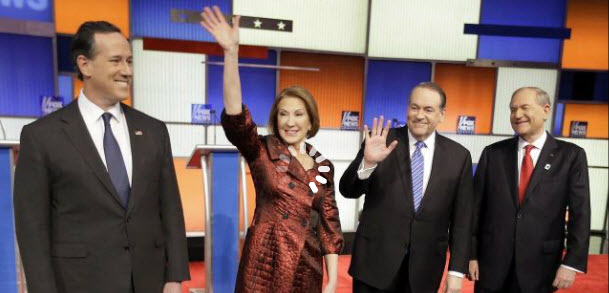 The lower-polling Republican candidates took aim at Hillary Clinton, the media and the GOP establishment at the first of two primary debates Thursday night – with Carly Fiorina launching a fiery attack against the Democratic front-runner.
Fiorina went after Clinton on everything from Benghazi to her email scandal to husband Bill Clinton.
"She is trying for the White House, she's probably more qualified for the big house … She's escaped prosecution more times than El Chapo. Perhaps Sean Penn should interview her. The woman should be prosecuted," Fiorina said.