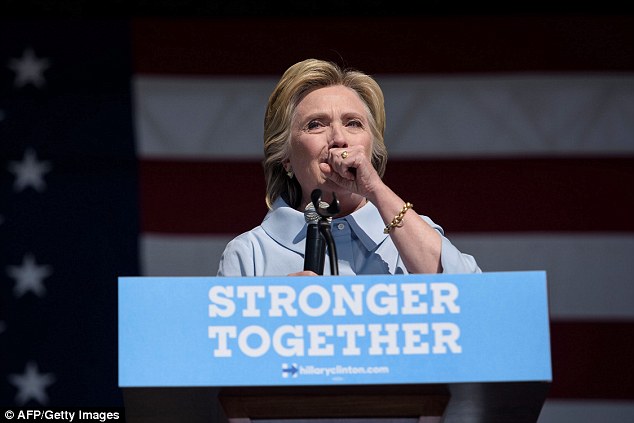 Hillary Clinton caught a case of dry mouth on Monday afternoon that caused her to choke and cough through the first few minutes of her stump speech at a Labor Day event.
Clinton welled up as the coughing fit continued and told a park full of people in Cleveland, Ohio, that it was an 'allergic reaction' to Donald Trump.
'Every time I think about Trump I get allergic,' she whispered before she whipped out a glass of water from behind the podium and took a big gulp.
She tried again.
'Boy we have 63 days to go.' The coughing persisted.