Christie, Clinton tied again in new presidential poll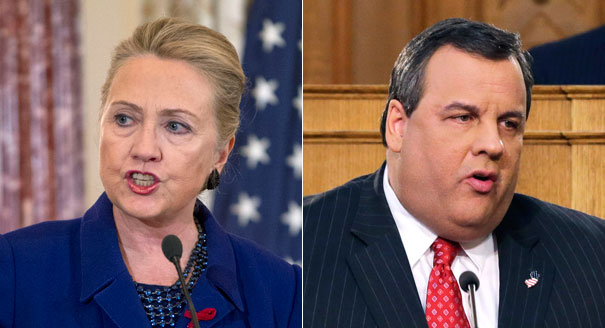 A new CNN poll finds that New Jersey Gov. Chris Christie (R) and former Secretary of State Hillary Clinton are essentially tied in a potential 2016 presidential matchup.
Christie gets the support of 48 percent of registered voters, a two-point lead over Clinton's 46 percent, but one that is within the poll's three-point margin of error.
The CNN poll is the third national poll this month to show the two current leading presidential prospects in a tie. A Public Policy Polling survey gave Christie 45 percent to Clinton's 42, and a Quinnipiac poll gave Christie 42 to Clinton's 41.
The close numbers at this early stage indicate that Christie could prove much more competitive against Clinton than other potential 2016 Republican contenders.
The next-closest Republican is Rep. Paul Ryan (R-Wis.), the former vice presidential nominee whose star may have risen from his role in the recent bipartisan budget deal. Clinton leads him by eight points in the poll.