Climate change a WMD?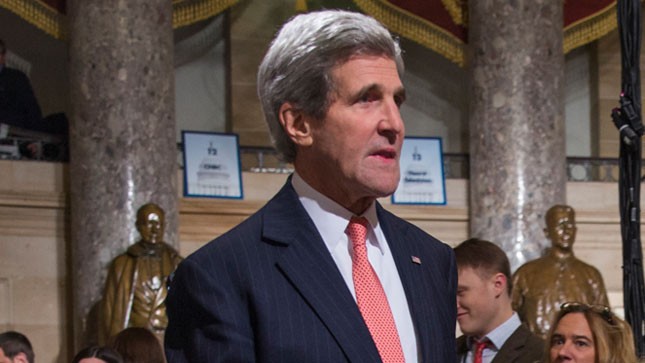 Secretary of State John Kerry drove home a hard line on the threats of climate change Sunday, saying they rank as high as terrorism threats.
"When I think about the array … of global threats, think about this: terrorism, epidemics, poverty, the proliferation of weapons of mass destruction — all challenges that know no borders. The reality is that climate change ranks right up there with every single one of them," Kerry said in a speech at the American Center in Jakarta, Indonesia.
The speech begins a climate blitz by Kerry, who said he will "engage in a series of public and private discussions on the urgency of addressing climate change — particularly on the national security implications and the economic opportunities."
Kerry pledged to put climate change front and center in all U.S. diplomatic efforts. As of this week, Kerry said he will instruct all chiefs of missions at U.S. embassies across the globe to "make climate change a top priority and use all the tools of diplomacy that they have at their disposal."
Adding weight to his message, Kerry went so far as to call the changing climate itself a weapon.