Clinton claims she had doubts about video explanation after Benghazi strike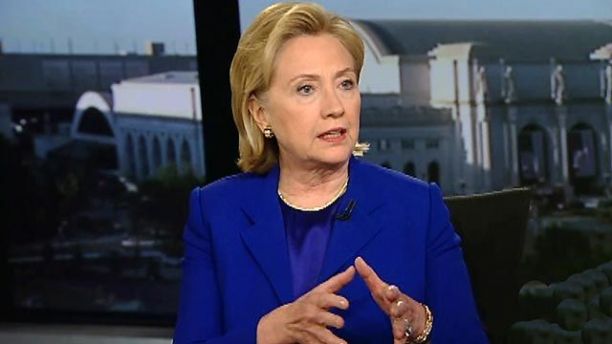 Hillary Clinton, in a sit-down interview with Fox News, suggested Tuesday that she had doubts from the outset about whether the Benghazi terror attack was triggered by a protest over an anti-Islam film — though her State Department pushed that narrative for days.
"This was the fog of war," Clinton said, when asked about the administration's controversial public explanation of the attack.
"My own assessment careened from the video had something to do with it, the video had nothing to do with it — it may have affected some people, it didn't affect other people," she said in the interview with Fox News' Bret Baier and Greta Van Susteren.
Clinton added: "There's no doubt terrorists were involved."
The former secretary of State appeared to offer a nuanced explanation for how her department came to initially embrace the video explanation, which Republicans to this day say was unfounded and misleading. She stood by prior statements that she was not aware of any reports contradicting intelligence community talking points citing the video, yet suggested she was personally unsure about what caused the violence. Four Americans, including U.S. Ambassador Chris Stevens, died in the attack.