Clinton doubling down on transcripts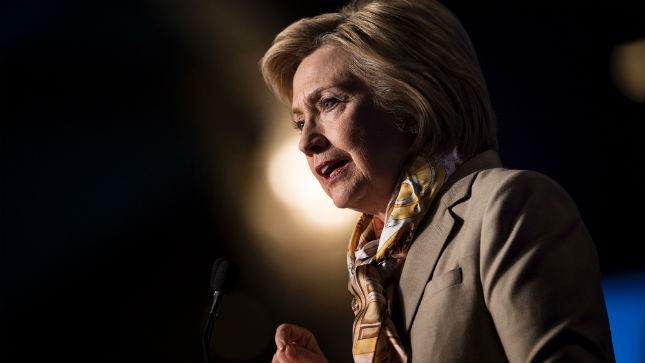 Democratic presidential candidate Hillary Clinton is doubling down on a strategy of not releasing transcripts of speeches she gave to Goldman Sachs and other investment banks.
Clinton has refused to release any of the transcripts in the face of a pressure campaign from rival candidate Bernie Sanders, who has relentlessly attacked the Democratic front-runner as being too closely tied to Wall Street.
"She's not going to basically create a standard that isn't applied to anyone else in this race," said one longtime Clinton ally and confidante of her position on releasing the transcripts.
The issue has been an effective line of attack from Sanders, who has closed the gap with Clinton in national polls.
It also appears to have hurt Clinton, who has seen her favorability rating in polls drop below 50 percent. Just as bad, Clinton has seen her marks fall with Americans when they are asked whether they trust her or see her as honest.