Congress 'deserves' a raise!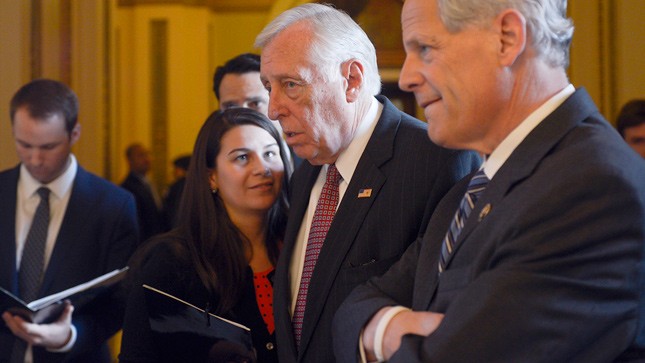 House Democrats are defending Minority Whip Steny Hoyer's (Md.) call for a lawmaker pay raise, saying he's right to warn about Congress becoming dominated by the wealthy.
Rank-and-file members said people should pay attention to the second-ranking House Democrat, calling him an "institutionalist" who cares about the long-term health of the legislative branch.
ADVERTISEMENT
"I think it shows he has a real commitment to this institution. One of the things that I admire about Steny is that he's willing to defend the institution and push back when members demagogue this place," Rep. Dan Kildee (D-Mich.) said.
Still, Democrats acknowledge that a salary increase is a political nonstarter, particularly given Congress's unpopularity.
"I think he was honest and correct," Rep. Raúl Grijalva (D-Ariz.) said of Hoyer's pay-raise plan. "But in the practical political world? Ain't gonna happen."