Conservative group calls for Boehner's head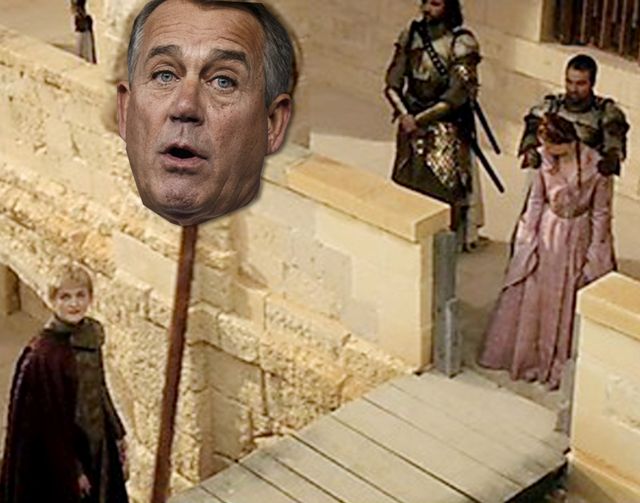 The Senate Conservatives Fund says that it is time for House Speaker John Boehner to go and they will keep track of the GOP lawmakers that support their effort to oust him from his leadership post.
The group, which is targeting several incumbent Republicans in primary races this year, said Mr. Boehner, Ohio Republican, has sold out small government principles on too many occasions and the last straw came this week when House GOP leaders signaled they were going to support a bill to increase the nation's borrowing limit without attaching any strings to reduce spending.
"There's only one solution. John Boehner must be replaced as Speaker of the House," said Matt Hoskins, group's executive director.
"Conservatives helped Republicans win a majority in the House of Representatives, which made it possible for John Boehner to become speaker. Unfortunately, he has chosen to ignore us and help President Obama enact his liberal agenda."
Mr. Hoskins said Republicans should block him from the position at the beginning of the next Congress.