Conservative Talk Radio Hosts Pile On Jeb Bush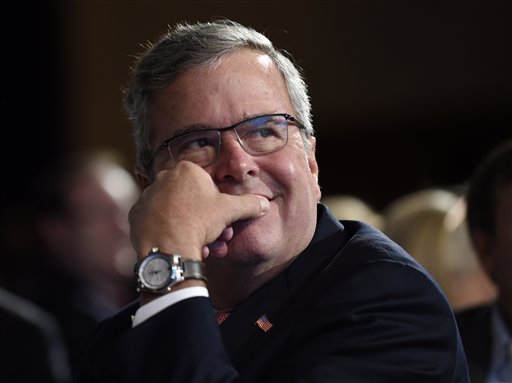 "He's not a conservative." That's Rush Limbaugh talking about Jeb Bush. "The ideal, the perfect ticket, for the 2016 election: Hillary Clinton, Jeb Bush.
Now, they can figure out who's on top of the ticket on their own, but when you compare their positions, Hillary Clinton and Jeb Bush, on the key, important issues, they are two peas in the same pod." That, too.
"You know what Jeb Bush is? He's an old-time liberal Republican." That's Mark Levin.
"If I had to bet right now, he'd be the nominee; and if I had to bet right now, he'll lose." And that's Laura Ingraham.
This is what people mean when they say the man who would be the third Bush president has a talk radio problem…