Conservatives rebel against Trump-backed GOP healthcare plan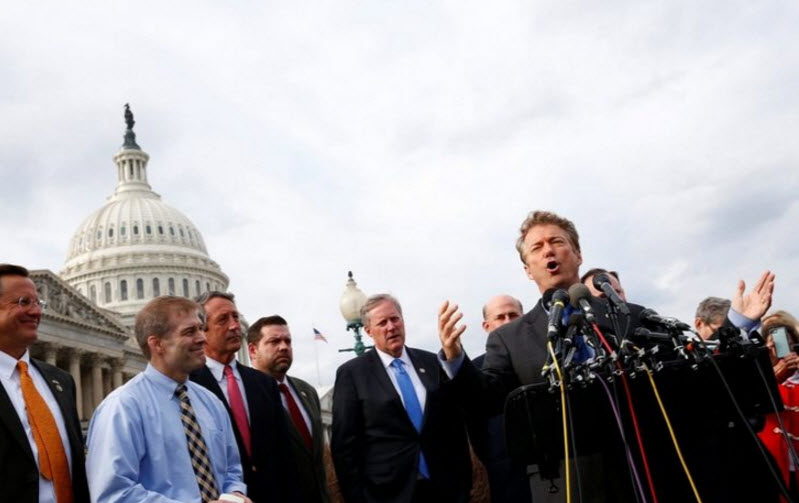 President Donald Trump on Tuesday endorsed Republican legislation to replace the Obamacare healthcare law but the measure faced a rebellion by conservative groups and lawmakers, complicating its chances for passage in the U.S. Congress.
Republican U.S. House of Representatives leaders on Monday unveiled legislation to do away with Obamacare, eliminating the requirement that most Americans obtain medical insurance and creating a system of tax credits to coax people to purchase private insurance on the open market.
Speaker Paul Ryan said he could guarantee that he had enough votes to win passage of the measure in the House, adding that conservatives should be excited about the plan to repeal and replace Democratic former President Barack Obama's signature domestic policy achievement.
But conservatives slammed the proposal, with Republican Senator Mike Lee calling it "exactly the type of back-room dealing and rushed process that we criticized Democrats for."