Conservatives: We're 'under attack' on Hill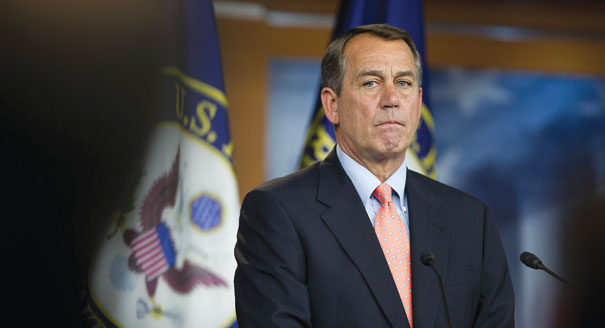 Conservative activists are hitting back.
More than 50 high-profile conservatives signed onto a statement Wednesday responding to both House Speaker John Boehner's harsh words for conservative groups earlier in the day and to the firing of the Republican Study Committee's longtime executive director, Paul Teller.
"It is clear that the conservative movement has come under attack on Capitol Hill today," the statement reads.
Speaker John Boehner called it "ridiculous" Wednesday that outside conservative groups oppose a budget deal crafted by Rep. Paul Ryan (R-Wis.) and Sen. Patty Murray (D-Wash.).
RSC Chairman Steve Scalise dismissed Teller later in the day over accusations that Teller was leaking intel to the groups.