Cruz eyes double-agent delegates in bid to snatch GOP nomination from Trump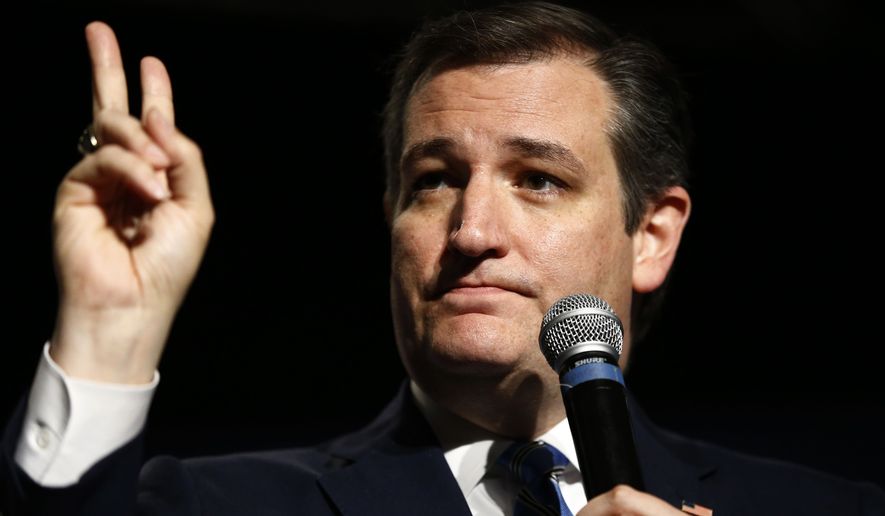 Sen. Ted Cruz's hopes for winning the Republican presidential nomination outright have faded, and he has shifted to a strategy of gaming the rules, angling to send enough double-agent delegates to the July convention to snatch victory from front-runner Donald Trump.
It's a major reversal for Mr. Cruz, who just weeks ago insisted he would win the 1,237 delegates needed to clinch the nomination before the convention. But major wins in Utah, Wisconsin and Colorado have not closed the gap, with a series of East Coast primaries looming.
Now the best option for the senator from Texas is trench warfare at the Republican National Convention in Cleveland.
"I think it's very simple. The odds are now very high that we go to a contested convention," he said in a radio interview Tuesday with conservative media honcho Glenn Beck, who has endorsed Mr. Cruz.