Cruz: Hard to win with Senate Republicans 'firing cannons' at House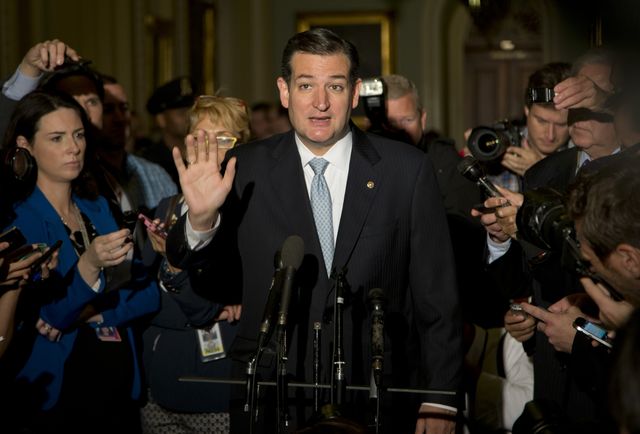 AUSTIN, Texas — U.S. Sen. Ted Cruz said Saturday that Republicans lost the government shutdown budget battle because some members of his own party in Congress turned on their colleagues, but that he doesn't think they will make the same mistake during another political impasse.
"I am hopeful that in the future the Senate will listen," Cruz, the tea party favorite and freshman senator from Texas, told a convention in Austin of the Texas Medical Association.
Cruz in late September staged a 21-plus hour quasi-filibuster on the Senate floor, helping spark a budget fight in the Republican-led House that partially shuttered the government in an attempt to sever funding for the White House's signature health care law.
Then, with the country facing a debt default, leaders in the Democratic-led Senate brokered a deal to end the standoff — which Cruz dismissed as "selling the American people down the river."
"You don't win a fight when your own team is firing cannons at the people who are standing up and leading, which are the House Republicans," he said. "That's what happened, and that's what led directly to this lousy deal, is when Senate Republicans declined to unify and declined to support House Republicans."