Cruz Scores 100% in ACU Annual Ratings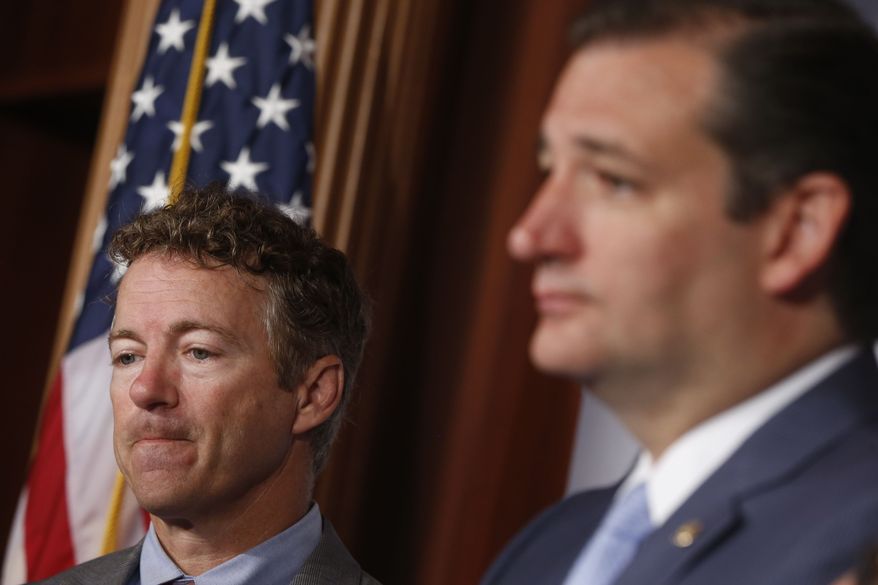 Tough job, but somebody has to do it. For the 44th year in a row, the American Conservative Union has released its annual Congressional ratings for lawmakers who either uphold conservative values – or find them akin to kryptonite. The ratings have become a kind of gold standard, the organization says, in holding every member of Congress accountable for their voting record – and their support of limited government, prosperity, individual freedom and traditional values.
"There are several takeaways from ACU's 2014 Rating of Congress," says Matt Schlapp, chairman of the group. "First, the liberals in Congress tend to vote together as a block. The Left does a great job of enforcing lockstep orthodoxy, to the detriment of the constituents they represent. When it comes to passing real conservative reforms, the Left collectively obstructs implementation of commonsense economic, national security, and cultural reforms."
On a 100-point ratings system for their conservative voting records, there are essentially no Democrats in House or Senate who breeched the 40th percentile. Over 30 Democrats had a score of 0 percent this year, including Sen. Tim Kaine of Virginia.
"We can only conclude that the former Democratic National Committee Chairman plans to serve one-term representing the Commonwealth of Virginia before he returns to lead the fringe portion of the liberal activist base," Mr. Schlapp observes.