Cruz: We'll 'bring back morning in America'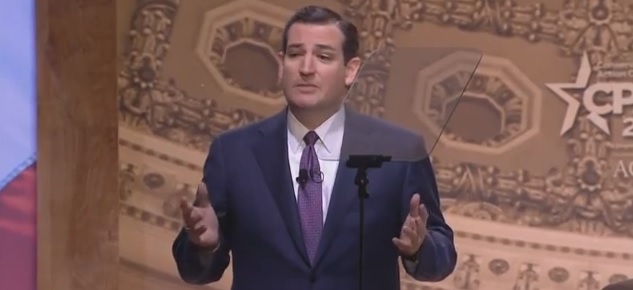 Sen. Ted Cruz (R-Texas) kicked off the annual Conservative Political Action Conference with a populist rallying cry, outlining a ten-point plan for his vision of fixing America.
"We need to tell the truth. The truth is, Washington is corrupt," the Tea Party favorite said to cheers from the half-empty auditorium, bashing both President Obama and centrist Republicans.
"We need to end the corruption. We need to eliminate corporate welfare and crony capitalism," he said later. "If you come to Washington and serve in Congress there should be a lifetime ban on lobbying, and we need to pass a strong constitutional amendment that puts into law term limits."
Previewing what could be the outline for a potential 206 presidential bid, Cruz called for more natural energy production so the U.S. can stand up to "petro-tyrants like [Vladamir] Putin," for abolishing the Internal Revenue Service, repealing the Dodd-Frank law to reform Wall Street regulation and passing a balanced budget amendment.
In a comment that predictably drew the audience to its feet, he called for "repealing every single word of ObamaCare," calling it a "massive wealth transfer" from young people to everyone else, and argued that his push against the law's implementation last year that led to the government shutdown was worth the fight.