Cruz won't promise to stay out of primaries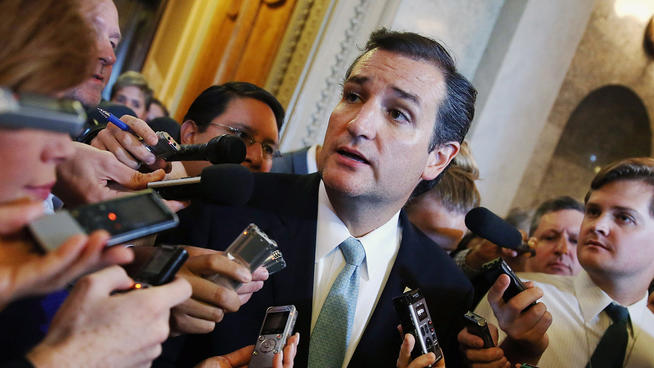 Sen. Ted Cruz (R-Texas) on Thursday didn't rule out involvement in GOP primaries this year against incumbent Republican senators.
Cruz said he had made no "ironclad promise" to stay out of the primaries.
"What I have said is that I'm likely going to stay out of incumbent Republican primaries," he said. "I haven't put that in concrete."
A fundraising email Cruz wrote for the Madison Project emerged this week. The group has backed Republican candidates running against Senate GOP Leader Mitch McConnell (Ky.) and Sen. Pat Roberts (R-Kansas).
Cruz had told other Republican senators that he wouldn't help outside groups targeting his opponents, and he said the email for the Madison Project had been written last April, before the conversation had taken place.