Decision Day: Hobby Lobby team 'very confident' ahead of Supreme Court ruling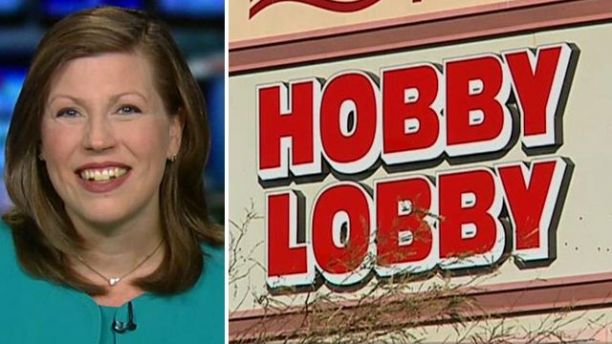 Supporters of the arts-and-crafts chain Hobby Lobby — the business at the center of one of this session's most closely watched Supreme Court cases — are sounding a confident tone ahead of Monday's expected decision in their case challenging ObamaCare's so-called contraception mandate.
The court meets for a final time Monday to release decisions in its two remaining cases before the justices take off for the summer.
The most contentious is that brought by Oklahoma City-based Hobby Lobby and a furniture maker in Pennsylvania. The for-profit businesses have challenged the requirement in the Affordable Care Act that employers cover contraception for women at no extra charge among a range of preventive benefits in employee health plans. It is the first major challenge to ObamaCare to come before the court since the justices upheld the law's individual requirement to buy health insurance two years ago.
Supporters of Hobby Lobby cite a few factors potentially leaning in their favor, including the tone of oral arguments in March and a unanimous decision last week finding President Obama overreached in making recess appointments to a labor board.
"Absolutely, we win — we are very confident after oral argument in March that we will prevail in this case," Hannah Smith, senior counsel for The Becket Fund for Religious Liberty, which represents Hobby Lobby, told Fox News. She suggested this, too, is a case of government "overreach."