Democrats fell for Trump's Russian email-hack bait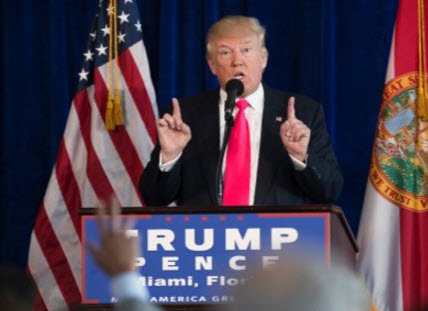 Grand Theft Convention.
No, that's not a new video game. But it is what we just saw Republican presidential nominee Donald Trump do to the Democrats and Hillary Clinton, and the Democrats and Hillary Clinton are helping him do it!
During about an hour-long news conference earlier Wednesday, Trump was asked repeatedly about allegations that the Russian government is behind the hacked and leaked Democratic National Committee's emails that embarrassed the party on the eve of their national convention in Philadelphia. Trump quickly pivoted to also discussing Clinton's private email-server controversy and the 30,000-plus emails the former Secretary of State had deleted from her private server under questionable explanations and circumstances.
Advantage Trump.
Then came the money quote, or the bait, when he said: "Russia, if you're listening,I hope you're able to find the 30,000 emails that are missing; I think you will probably be rewarded mightily by our press."