Democrats mount gun control filibuster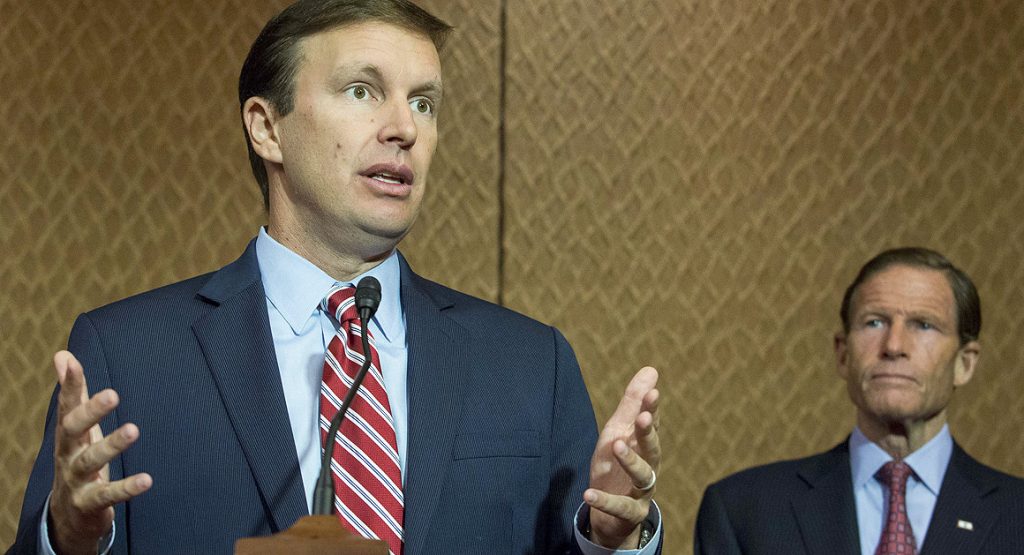 Sen. Chris Murphy (D-Conn.) launched a talking filibuster on the Senate floor — which was quickly joined by fellow Democrats — in an effort to pressure Republicans to accept legislation that would deny suspected terrorists from purchasing firearms and require universal background checks.
The Senate is debating a spending bill that Democrats hope to offer gun amendments to, but Murphy said that the Senate should "not proceed with debate on amendments to this bill until we have figured out a way to come together on, at the very least, two simple ideas."
"I'm going to remain on this floor until we get some signal, some sign that we can come together on these two measures, that we can get a path forward on addressing this epidemic in a meaningful, bipartisan way," Murphy continued on the Senate floor on Wednesday, after he first started his filibuster at about 11:20 a.m.
At the same time, Sens. John Cornyn (R-Texas) and Dianne Feinstein (D-Calif.) are exploring whether there is common ground on a deal to prevent suspected terrorists from buying firearms. Currently, the two parties are backing very different approaches to resolving instances where someone feels they've been wrongly put on a watch list, and therefore cannot purchase a gun.