Dems eager to use tax bill against GOP in '18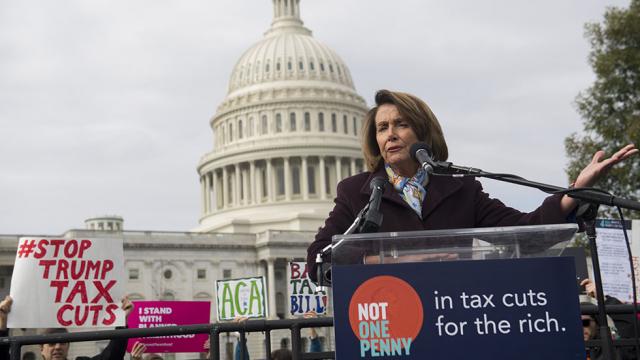 Democrats see Thursday's passage of the House tax-reform bill as a potent weapon for the 2018 midterms.
Democrats plan to tie the GOP tax bill to the party's failed attempts to repeal ObamaCare, a message they hope will portray Republicans as abandoning the working class in favor of businesses and the wealthy.
All income groups on average would see a short-term tax cut under the House bill. But some lower- and middle-income groups will see their taxes go up in the long term if the House GOP bill becomes law — a fact Democrats are eager to seize on.
Republicans are downplaying any political concerns. While tax reform still has to pass the Senate and be signed into law by President Trump, the GOP is excited by the prospect of finally passing a key agenda item into law after a year of legislative malaise — as well as by the potential for economic growth they say will boost them in the midterms.