Dems: Pelosi isn't going anywhere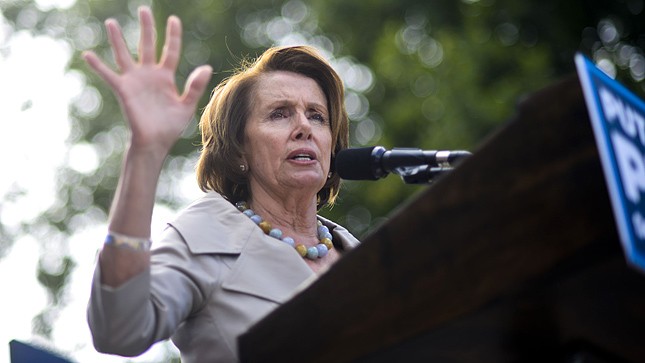 House Democrats face long odds at the polls and are bracing for depleted numbers next year, but that doesn't mean they're giving up on House Minority Leader Nancy Pelosi (Calif.) just yet.
Democrats on and off Capitol Hill expect Pelosi to remain as leader regardless of the outcome on Election Day.
Pelosi, true to form, has been elusive about her post-election intentions, saying she's focused on Nov. 4 without thoughts beyond.
But Democratic lawmakers, aides and strategists predict the unusual political dynamics in the House — where the GOP's struggles to pass major legislation has given the minority Democrats rare sway — combined with the prospect of a Hillary Clinton presidential run, will be enough to keep the 74-year-old Pelosi in Washington at least through 2016.
"I think she stays for sure, and there are two reasons," said a former House lawmaker who worked alongside Pelosi for years.